Green Flower Bella - sold
This is a custom made Bella costume from Istanbul. It is light weight and comfortable with no damage.
I am selling it because I bought it just before I got pregnant and am not sure when I will be able to fit into it again!
The bra is a 34 C. You can add or remove a few inches by moving the hooks. You can also pad it to fit a B cup. The straps are over the shoulder.
There are two elbow/brist bands and a necklace.
Also comes with your choice of 2 Cheeky Girls DVDs.
The skirt is a little stretchy at the top, so if your booty is bigger than mine by an inch or two it should still fit. I am 34.5 inches around at the top of the hip and 37 at the widest part of the hip and it fits me perfectly. There are cutouts on the side of the skirt with green mesh. The skirt is about 35-36 inches long (depending on how curvey you are).
Payment details: It will be sold on a first-come-first-serve basis. I prefer payment via paypal, but if you are paying from an unverified, overseas paypal account the costume will be held for one week before shipping to verify funds. Sorry, I cannot accept installments. Payment is due immediately upon confirmation that you will be getting this costume.
back to Costumes for Sale page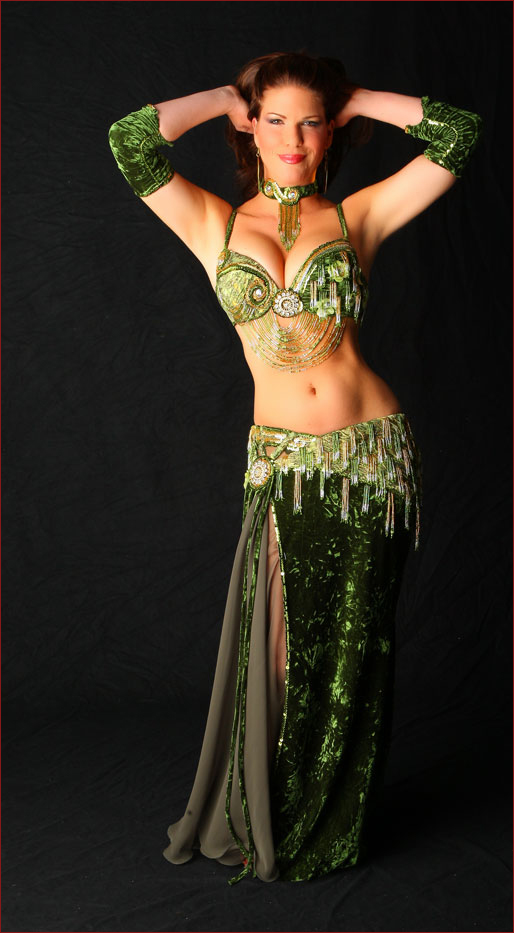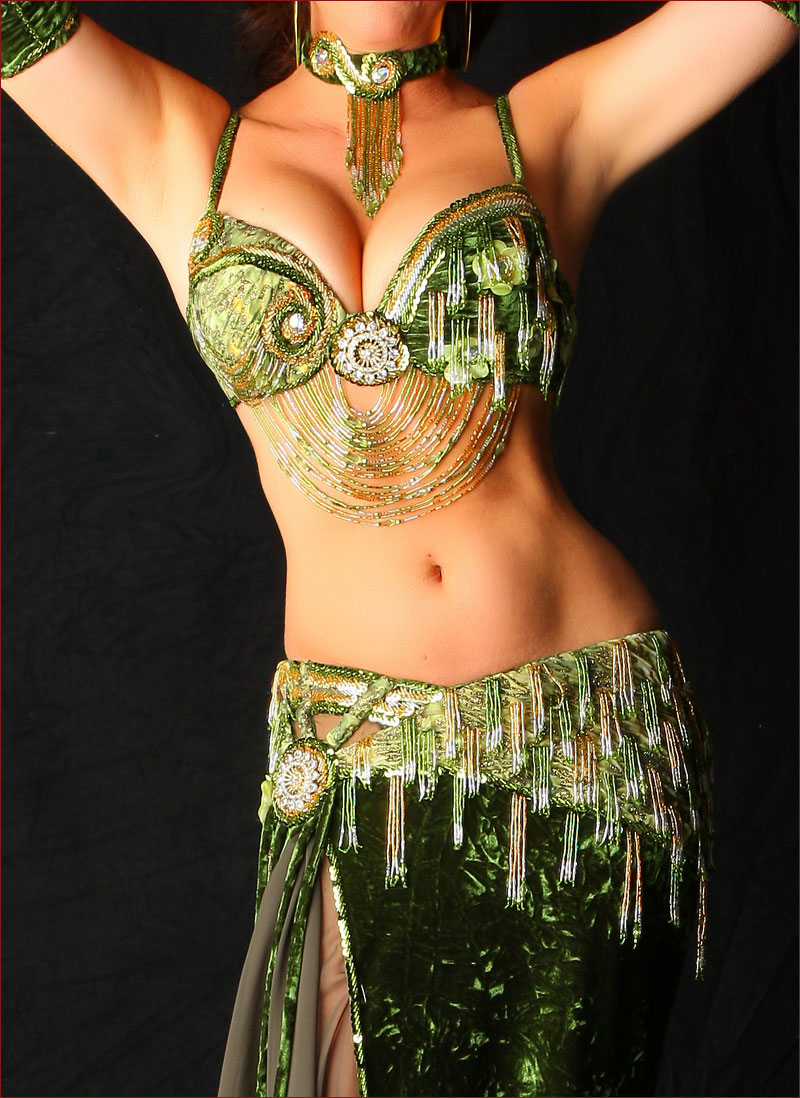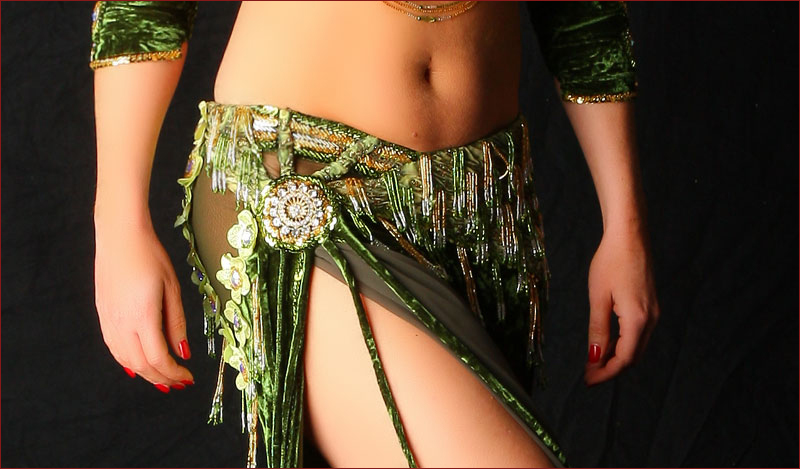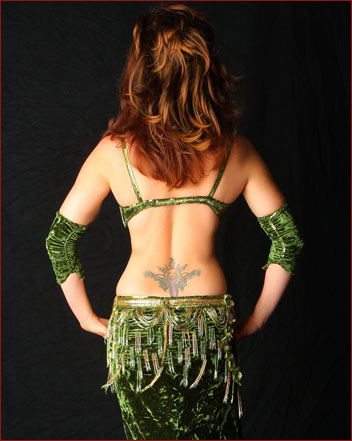 Back to costumes for sale page