Purple Bella - sold
Bra
The bra is 34C, but the hooks could be moved to add up to 4 more inches.
Skirt
The skirt is 35 inches around at the top and 38 at the widest part of the hip. The length is 37 inches. There are cut-outs on the side of the hip which I have filled in with black (too difficult with underwear), but the black can be taken out very easily. In the photo below, the cut outs are on the right side in the shape of 3 O's and a U.
2 Upper Arm Bands
Headband
Veil
Payment details: It will be sold on a first-come-first-serve basis. I accept paypal, but if you are paying from an unverified, overseas paypal account the costume will be held for one week before shippingin order to verify funds. Sorry, I cannot accept installments or hold costumes. Payment is due immediately upon confirmation.
back to Costumes for Sale page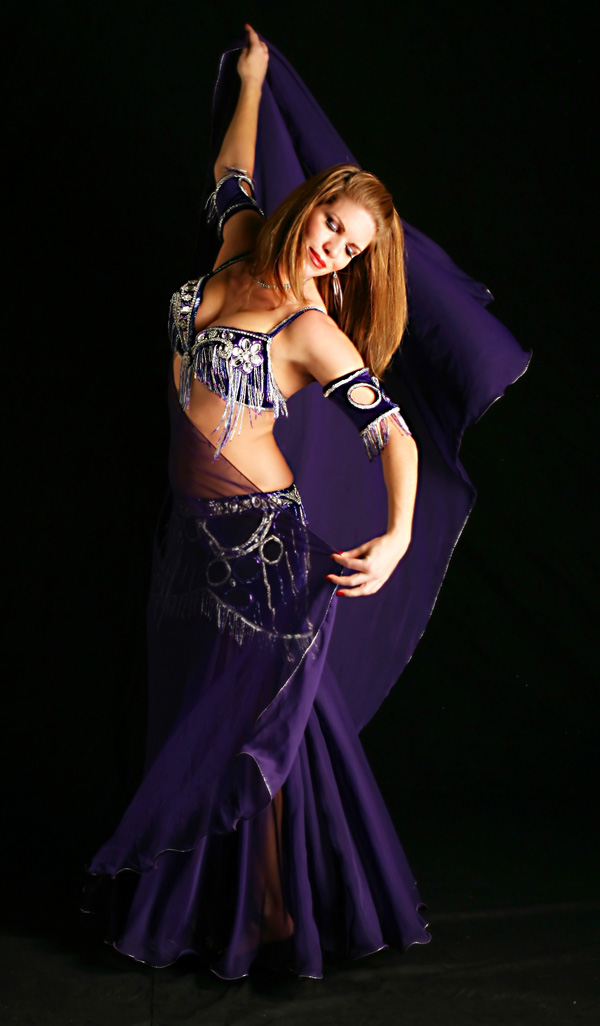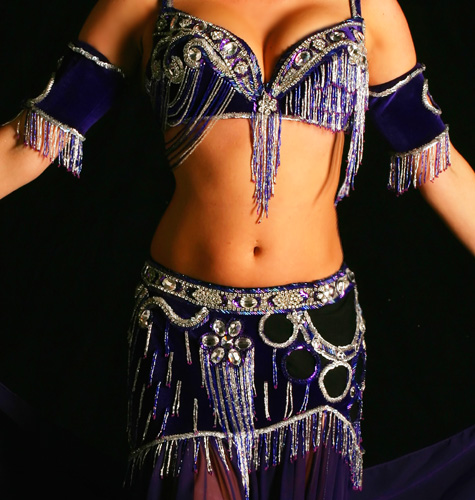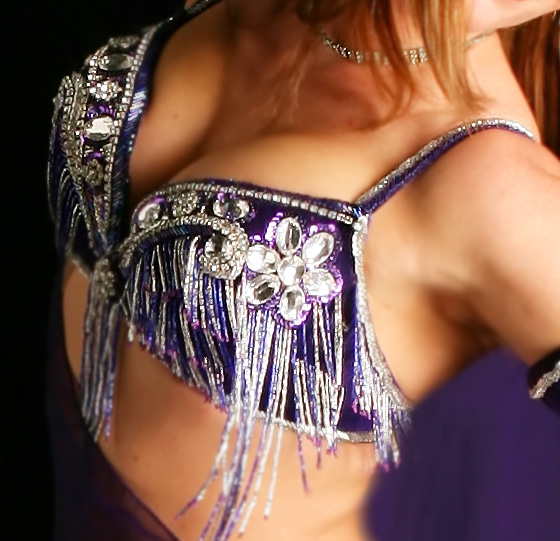 back to Costumes for Sale page